A. Flexible Flat Cable (FFC)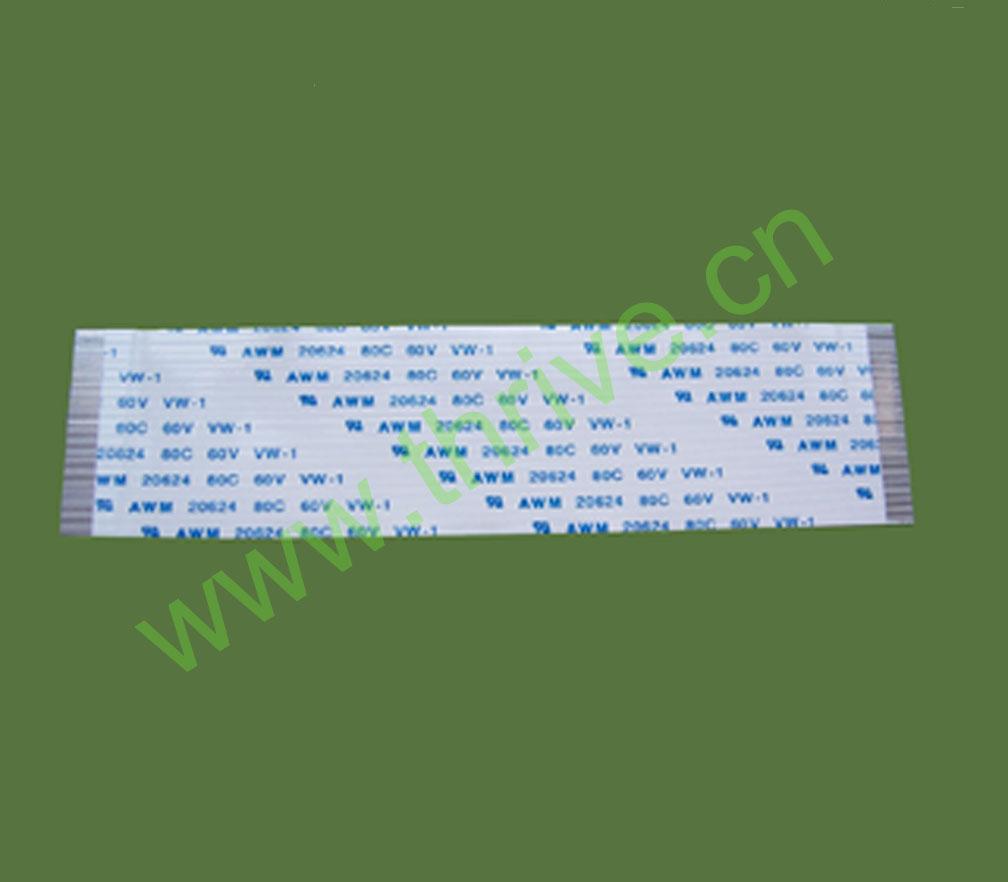 " Flexible Flat Cable", the brief name is FFC. It is a kind of new data cable that it is to be make with PET insulate material and plate flat copper wire of tin thinly through the high technology equipments. It has many advantage, such as a soft, curve to fold at will, the thickness is thin, the physical volume is small 、link in brief and solve electromagnetism to shield (EMS) easily etc.
It is the most suitable for move the parts to main board 、board to board ,make a data to deliver through a cable in the small scaled electric appliances equipments. The connection of the print head and main board in various printer is very extensively now , painting instrument, scanner, duplicator , stereo set, LCD electric appliances, facsimile machine, various video-disc machine etc.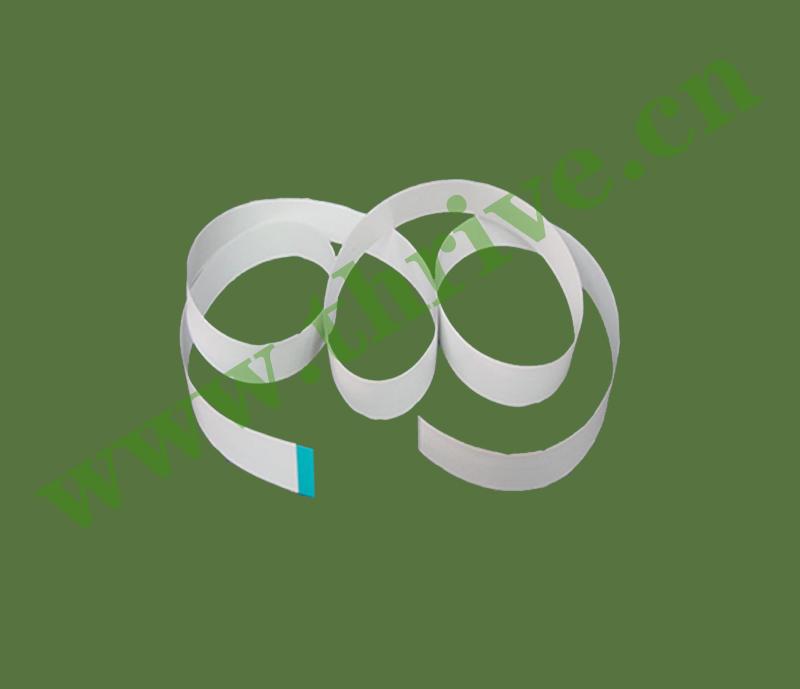 Because the cost of the FFC cable is lower than FPC (Flexible Printing Circuit ) , so its application will become to more extensively. The FPC will be replaced with FFC in the most places that use FPC . We can be make to order base on various length, size and do the EMI processing .
B. Flexible Flat Cable (FFC) Parameter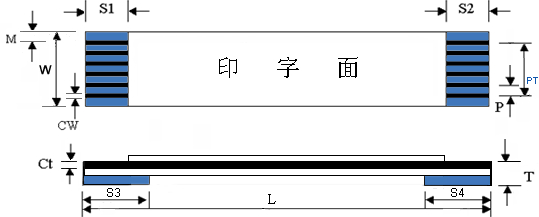 C. Flexible Flat Cable (FFC) Performance
Item

Symbol
Unit
Index
Pitch
P
mm
0.3
0.5
0.8
1.0
1.25
1.27
2.0
2.54
Number of conductor

N

core
15-119
8-150
4-90
4-70
4-70
4-70
4-40
4-40
Pitch tolerance
 
mm
±0.03
±0.03
±0.08
±0.08
±0.01
±0.01
±0.01
±0.01
Cable width
W
mm
(N+1)x0.3±0.03
(N+1)x0.5 ±0.08
(N+1)x0.8±0.10
(N+1)x1.0 ±0.15
(N+1)x1.25±0.2
(N+1)x1.27±0.2
(N+1)x2.0±0.3
(N+1)x2.54±0.35
Total pitch
Pt
mm
(N-1)x0.3±0.03
(N-1)x0.5±0.08
(N-1)x0.8±0.10
(N-1)x1.0±0.15
(N-1)x1.25±0.2
(N-1)x1.27±0.2
(N-1)x2.0±0.3
(N-1)x2.54±0.35
Edge width tolerance
 
mm
±0.03
±0.05
±0.08
±0.08
±0.1
±0.1
±0.1
±0.1
Plugging length
S1-S2
mm

2±0.5 3±0.5 4±0.5 5±1 6±1

Reinforcing board length
S3-S4
mm
4-7±1 8-15±2 16-20±3
Cable length
L
mm
L<200mm±3 200< L >400±5 L >400±8
Plugging end thickness
T
mm
0.27-0.36±0.05
Conductor thickness
Ct
mm
0.05
0.035/0.05
0.035/ 0.05/0.1
0.035/ 0.05/0.1
0.05/0.1
0.05/0.1
0.05/0.1
0.05/0.1
Conductor width
Cw
mm
0.02
0.3±0.03
0.65±0.03 0.80±0.03
0.65±0.03 0.80±0.03
0.65±0.03 0.8±0.03
0.65±0.03 0.8±0.03
0.65±0.03 0.8±0.03
0.65±0.03 1.27±0.03
Material of insulating layer
 
 
PET white/black thickness 0.043mm、0.06mm、0.08mm、0.092mm、0.10mm、0.15mm
Material of reinforcing board
 
 

PET blue/black thickness 0.16mm、0.225mm、0.282mm

Item

Method of measurement

0.1×1.27

0.1×0.8

0.1×0.7

0.05×0.8

0.05×0.65

0.05×0.5

0.035×0.65

0.035×0.3

Conductor impedance (Ω/M)

JIS C-3102at 20℃

0.1

0.26

0.33

0.52

0.63

0.68

0.7

1.5

Insulation Impedance

DC500V at 20℃

>100MΩ 100MΩ above

Line to line insulation voltage endurance

DC500V for 1 min

no conduction

Rated voltage/temperature

 

60V/80℃

Rated current

 

1.25A

1A
0.5A

Energized

Energized machine test
DC3.0V 0.1mA

no turn off and short circuit

Aging

85℃ , 96hrs

insulation impedance and line to line insulation voltage endurance are normal

Temperature test cycle

-40℃ for 4hrs->
85℃ for 4hrs->
25℃ for 1hrs(5cyc)

insulation impedance and line to line insulation voltage endurance are normal

Moisture proof

40℃ 95%RH 96hrs

insulation impedance and line to line insulation voltage endurance are normal

Flexibility test

180° flexual
15mmR 1000Cycles
/min 25mm stroke

>20Cycles
>100,000Cycles

insulator

Elongation

JIS-K-6732

Min60% above 60%

Tensile strength

JIS-K-6732

Min3.5Kg/sq.mm above 3.5Kg/sq.mm

Abrasion test

Ф0.5mm, 600g
60cyc./min

>10,000Cycles

Burning test

UL758

pass UL vw-1

Time of plugging

 

≥20times
D. Flexible Flat Cable (FFC) Shape